FREE GrowBlock Hydroponic Garden with 1 Year GrowBox 15 Plan
Regular price
$875.00
Sale price
$0.00
Unit price
per
Sale
Sold out
GrowBlocks will be opening up for sale on March 27! Email us at hello@producedforall.com if you just can't wait that long.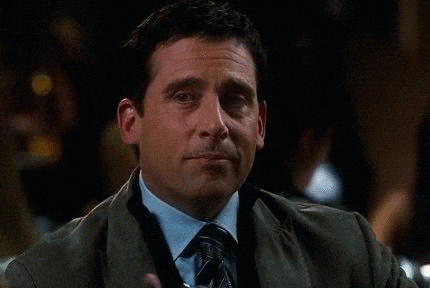 Your food shouldn't be more well-traveled than you are. GrowBlocks are your answer.

Grow enough fresh, delicious, sustainable, affordable food to feed up to 4 people in the same space as a bookshelf and with virtually no upkeep. It's the same commitment as a goldfish but a lot more fun (and way more delicious). 
Here's what's different about produce grown in a GrowBlock:

It's more nutrient-dense so it packs more of a health punch.
It's cleaner because growing in your home means zero pests, meaning no need for pesticides.
It tastes better because all the vitamins and minerals go right to the roots instead of getting lost in soil.
It's better for the environment because the food travels from your living room to your kitchen instead of 1500 miles.
It's more affordable because a monthly GrowBox subscription breaks down to $3 per person per week to feed 4 people.
It's more flexible because when you grow inside, you don't have seasonal growing periods - you can grow your favorites all year long.
It's less messy since there's zero dirt.
It's easier because instead of getting dressed, getting in your car, grabbing a cart, finding what you want at the store, checking out, driving home, washing your produce, then enjoying it, you just walk to your GrowBlock, harvest what you want, and enjoy. 
Here's how it works:
First, choose how many plants you'd like to keep in your GrowBlock.
There are 38 slots and our plans include either 15 plants (best for up to 2 people!) or 30 plants (this can feed up to 4 people). At checkout you'll build your first GrowBox that will be sent after you set up your GrowBlock. You can add additional plants including our limited edition and seasonal plants if you'd like to fill up more of your GrowBlock!
Second, you'll receive and set up your GrowBlock.
We've got all kinds of resources on how to do this (it takes about 30 minutes!). When you're done, you'll shoot us a text to let us know you're good to receive plants (instructions will come when your GrowBlock is delivered). At this point you'll add 4 gallons of water.
Third, you'll receive your plants, set them up, and start harvesting!
We'll text you when your GrowBox arrives so you can bring it inside right away. There are live plants in there, after all! Click your new plants into place, add a bottle of GrowUp solution, and you'll start being able to harvest in 1-3 weeks.
Fourth, you'll either receive your plants and GrowUp solution on autopilot or have the opportunity to pick different varieties when it's time for a refresh.

Lettuce is sent out monthly and fruits, veggies, and herbs are shipped every other month. You can always go in and pick what you'd like for the next shipment (and choose as many add-ons as you'd like!). You're in control but with none of the work.
That's it! You'll be a pro at growing your own produce in no time at all.

We've got a 60-day return policy and a 1-year warranty. Get the details here.
Share
View full details